I spent the day yesterday with Carissa by my side,helping me around the house. She got so excited when I told her we were going to make some cookies. As you can tell by the picture she was all ready to go!
Add the butter now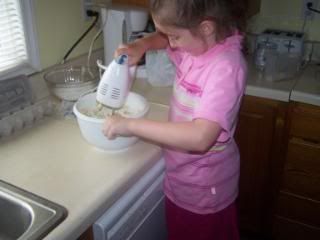 This was her first time using the hand mixer! She is such a wonderful job!
Now time to slowly add the dry ingredients!
Stir and mix well. Then add the chocochips,she kept trying to sneak them. She loves chocolate!
All that work and her very first batch of chocochip cookie dough,yum!
she worked so patiently and dilegently!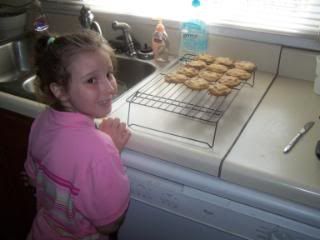 First batch done! As it cools on the rack I know what is on her mind!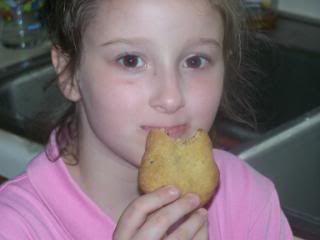 Yum! Warm ooey gooey chocolate chip cookies.